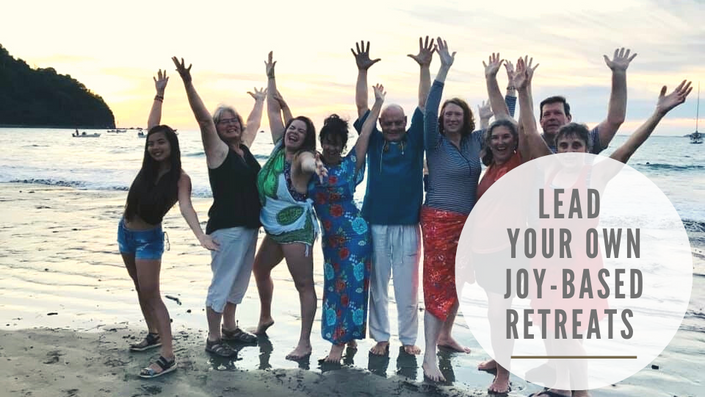 Lead Your Own Joy-Based Retreats Course
Are you ready to ​travel the world, transform lives and make money? I will show you how to do it with EASE and JOY!
ENROLL TODAY
A Letter from Laura
(who loves to make big things EASY)
Hi!

Tell me:
Do you love to travel?
Do you love to share the goodness of life with others?
Do you want to make more money?
If you answered a happy YES to these questions, I have some big news for you: you can accomplish all of these at the same time by leading your own Joy-Based Retreats!!!
Whether for a weekend across town or 10 days in the tropics.
 And whether you teach or you facilitate someone else's teaching.
I came upon the idea of Retreats by accident - as if there was such a thing - and armed with a couple of friends and a big batch of courage, I decided to go for it. This was in January 2013 and we were on our way to a small fishing village in Mexico to lead our very first Retreat.
Several years and many, many successful Retreats later, in France, Italy, the United States and Mexico, I have decided to create a complete A to Z course to teach other people how to do just that, using the easy, no-stress system I still use today. In my online course "Lead Your Own Joy-Based Retreats™!" I am taking the guesswork out of the process, I am sharing all my tools, my years of experience, and more than anything, I am busting the myth that "oh, this sounds really complicated." It's not.
Packaged very simply and easy to digest, I am giving you my most powerful tools, my own mindset strategy, and even a wee bit of magic to take you from dreaming of the possibilities to boarding that plane and making it real! When I first started, I knew nothing about how to do this, but you? You are going to know a whole bunch very, very soon.
You CAN do it! Really, truly you can do it. With EASE and with JOY, too. I am going to show you how.
XOXO

— Laura Lavigne
What You Will Get in This Course:

A simple, supportive step-by-step guidance in each of the 6 parts of my process:

1- Visioning
2- Creating
3 -Promoting
4 - Preparing
5 - Retreating
6 - Completing


A mix of videos, audio and six Companion Workbooks, each one dedicated to each phase - with room for you to write, plan and create your own Retreat. Page after page, you are going to discover your own inner Retreat leader. I will share with you what to do, and maybe just as valuable: what no to do! There will be checklists at the end of each phase to keep things simple and for you to confirm your progress. Note: For this beta course, parts of the lecture are recorded live, with an audience.


Full access to my very own Retreat ToolKit which includes tons of practical tools you'll be able to use right away - and again and again for every one of your Retreats: My personal detailed Financial Worksheet, in which you will be able to plug in your own numbers 
so that you may intentionally design the money part of your Retreat.
Daily Food Expense Logs

Retreat Waiver sample
Editable Promotional Brochures

Guide to Creating Your Own Course's Content 

Evaluation Forms
Schedule Guide for Mini Weekend Retreats

Schedule Guide for Full Week or 10-Day Retreats
And more
PLUS: an exclusive membership to our Joy Based Retreats online Community!
My communities are powerful. We believe in Collaboration vs. Competition and we don't just believe in it, we act on it. This means that you will be on the forefront of a growing community of leaders ready to put their strengths together, share resources, support each other and possibly work together. I love that.
NEW: Access to archived recordings from 12 live Facebook Support Calls to deepen and expand the lesson materials. This will give you a chance to see the common sticky spots and how students overcome the challenges to keep progressing.

---
Are you ready to travel the world, transform lives and make money?
LET'S DO IT.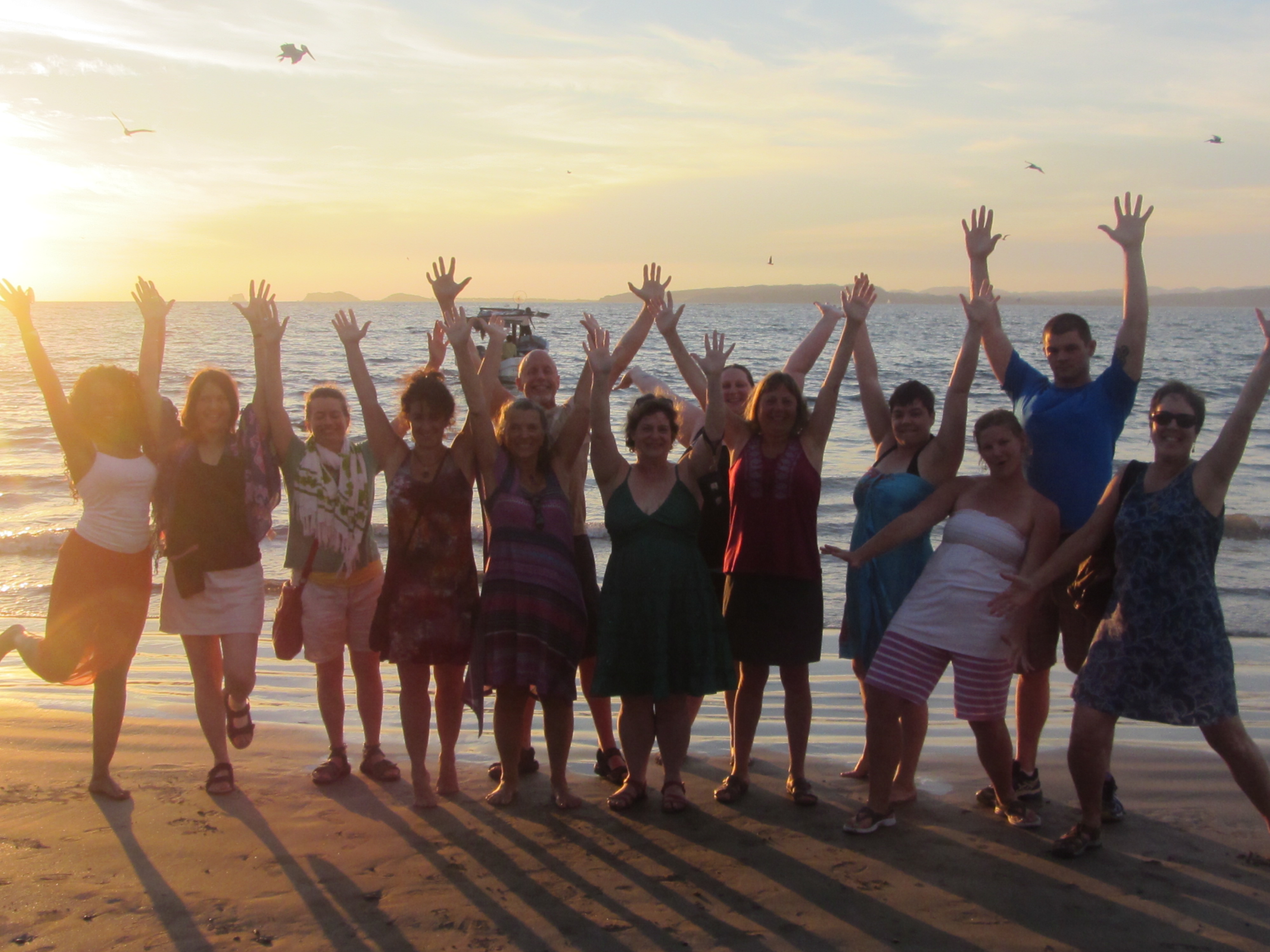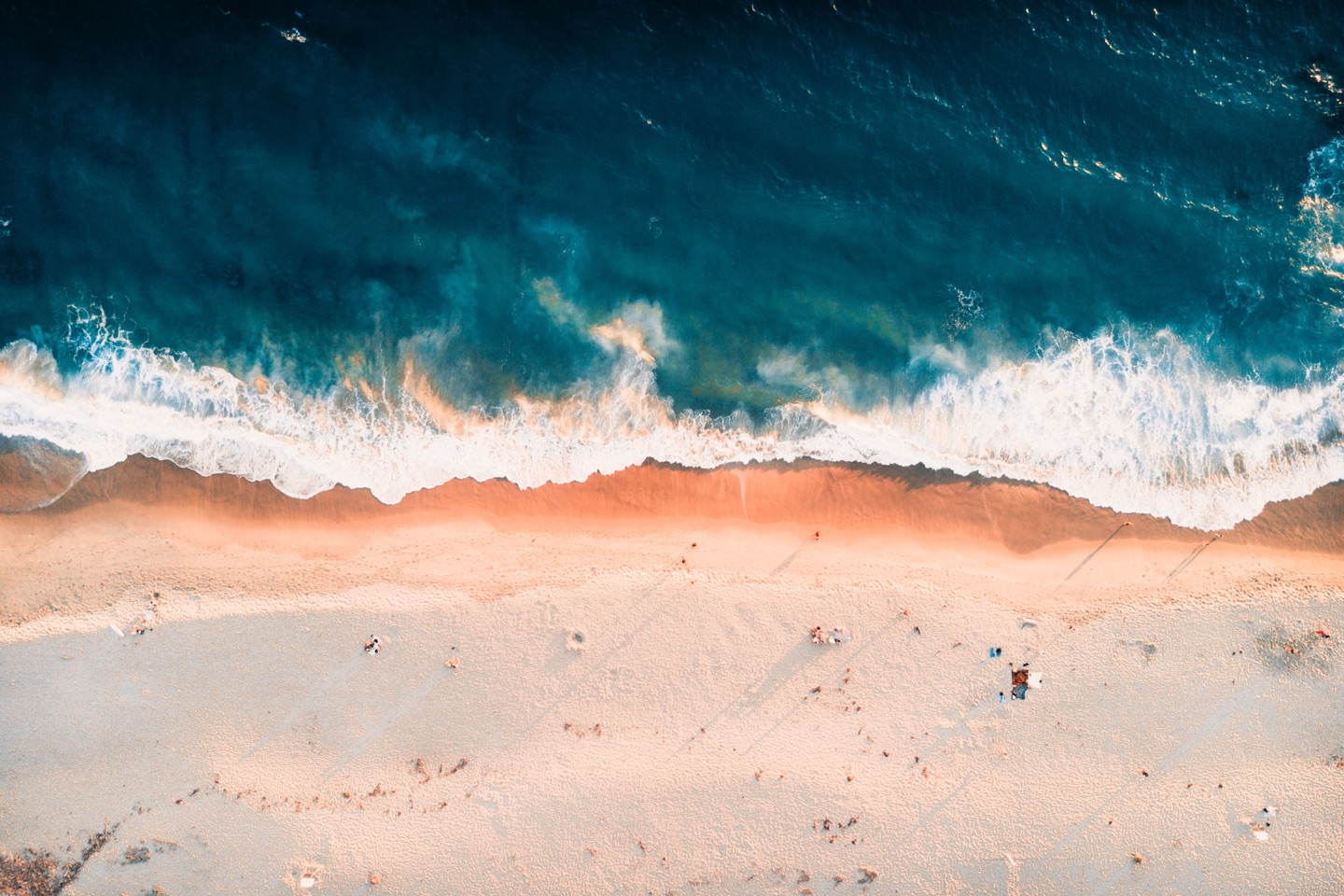 "I just finished the course. It is absolutely wonderful in content, well organized, and also visually stunning! The audio course was easy to follow and I was able to take notes because it was a good pace, and had a of of information in a condensed amount of time. Additionally, as a hard copy type person who likes to doodle, the workbooks are a perfect complement. And they are so beautiful, too. The resources you gave us with the worksheets and templates are the icing on the cake. After taking the course, I have a renewed sense of excitement and confidence to start considering a local weekend offering. And also having the FB group in place is reassuring. Thank you!"
- Joy-Based Retreat student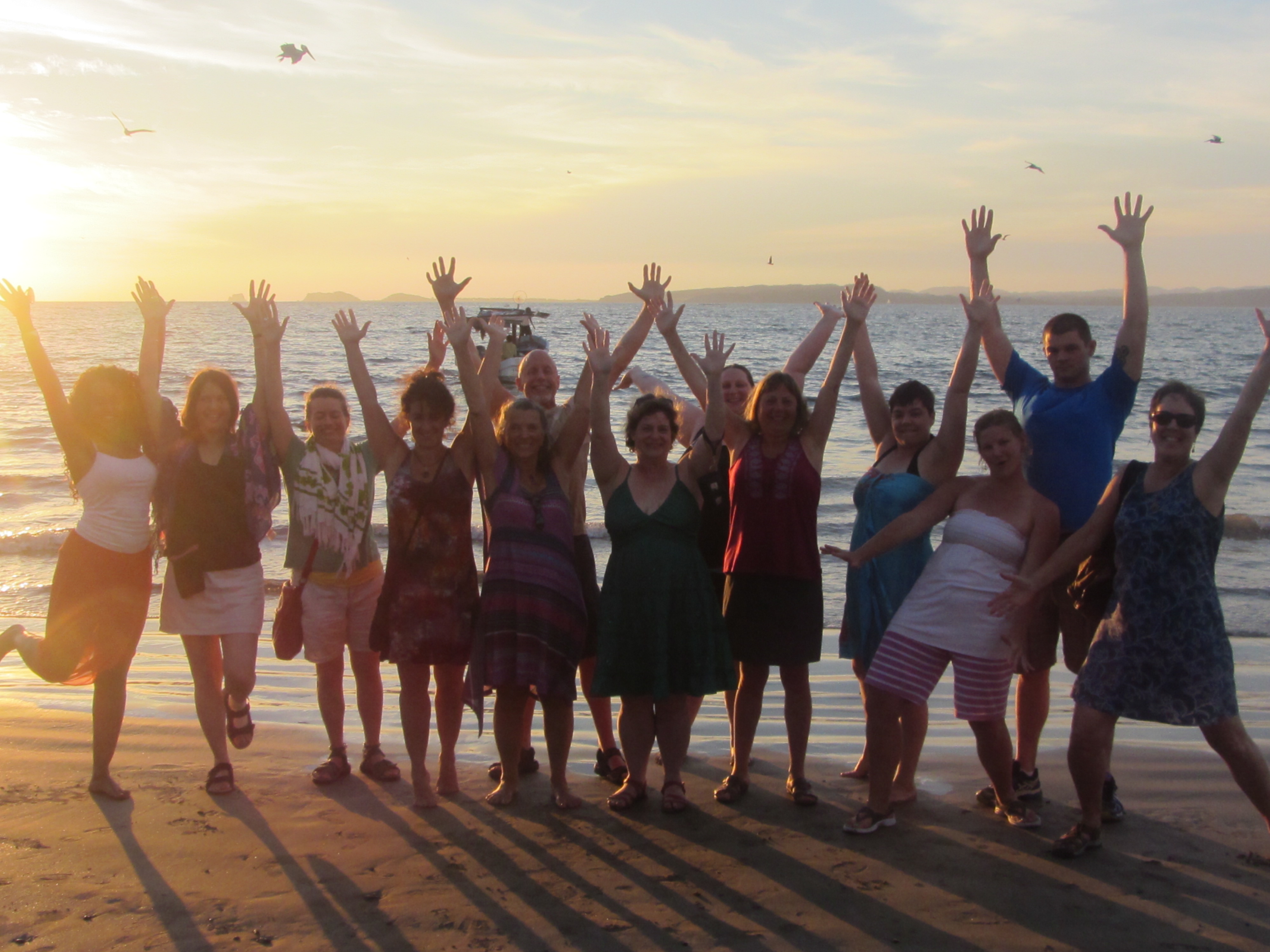 "My life has been forever altered and the gratitude I feel for Laura Lavigne's methods I can never put into words."

- Essential Happiness Retreat alumni and coaching client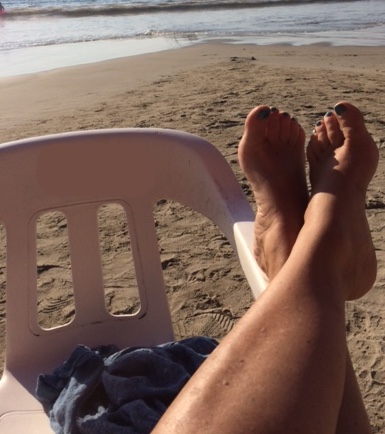 This Course Is For You If:

. You have been teaching a skill and are ready to have more fun and earn more money from your work. Whether you teach art, yoga, Tai Chi, creative writing, meditation, photography or something else, doing it in a beautiful place with a special group of people is going to be a game changer.
or:
. You love to travel and connect with people in an authentic, joyful and powerful way.
Course Curriculum
Introduction
Available in days
days after you enroll
Your Online Community
Available in days
days after you enroll
Module 1: Intro and Visioning
Available in days
days after you enroll
Frequently Asked Questions
When does the course start and finish?
The course starts once you click the Enroll Now button and ends when you arrive back from your first retreat! The tools you'll receive in the handy-dandy Tool Kit hold everything you need for running all your future retreats, too. It is a completely self-paced online course - you decide when you start and when you finish and we'll be cheering you along the major checkpoints inside the Members Community.
How long do I have access to the course?
Forever! Once you are enrolled, you have unlimited access to this course for as long as you like - across any and all devices you own. Print out the tools, print out the Companion Workbooks (all 6 of them) and use them to reference again and again.
What if I am unhappy with the course?
We would never want you to be unhappy! If you are unsatisfied with your purchase, contact us in the first 30 days and we will give you a full refund. (We make that easy too!)
I don't have any experience in leading Retreats. Do you think I can do this?
For sure. I had never lead a Retreat (nor been on one) before I led my first one in Mexico, in 2013. And it was wonderful. Now, YOU are going to start way ahead of the game as I am sharing with you everything I have learned. Plus, I bet you have plenty of experience doing a lot of cool things that are going to come in handy when leading a Retreat.
How much money can I expect to make on a Retreat?
I have ranged between $1,000 and $9,000 per Retreat, over the last 7 years. The funny thing is that the Retreats that have been the most lucrative are not the ones I would have expected to be, initially. I talk about this in the course and I think it may surprise you also.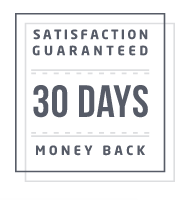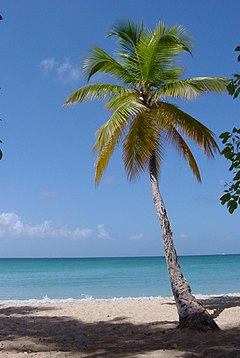 "I loved the course - I totally devoured it this weekend. As an educator, I really appreciated your organization, the depth of content, the financial spreadsheet, the travel tips, booking ideas, etc. This course is well worth whatever price you put on it to those who want to lead destination retreats. I've hosted conferences for more than 20 years . . . and your totally rewired my brain!! Great fun, thank you again for sequestering yourself for those 100 hours. It was worth it!!"

- Joy-Based Retreat student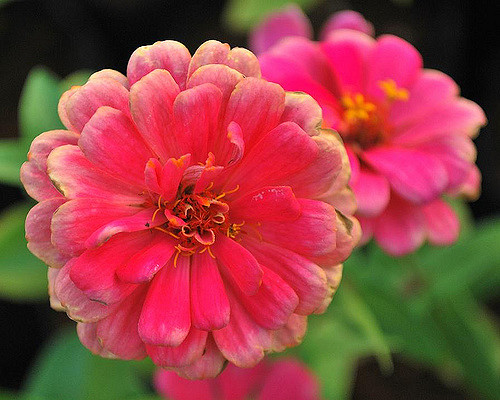 "My life feels like it is going from gray to color. Just amazing."

- Happiness Coaching client
Your Instructor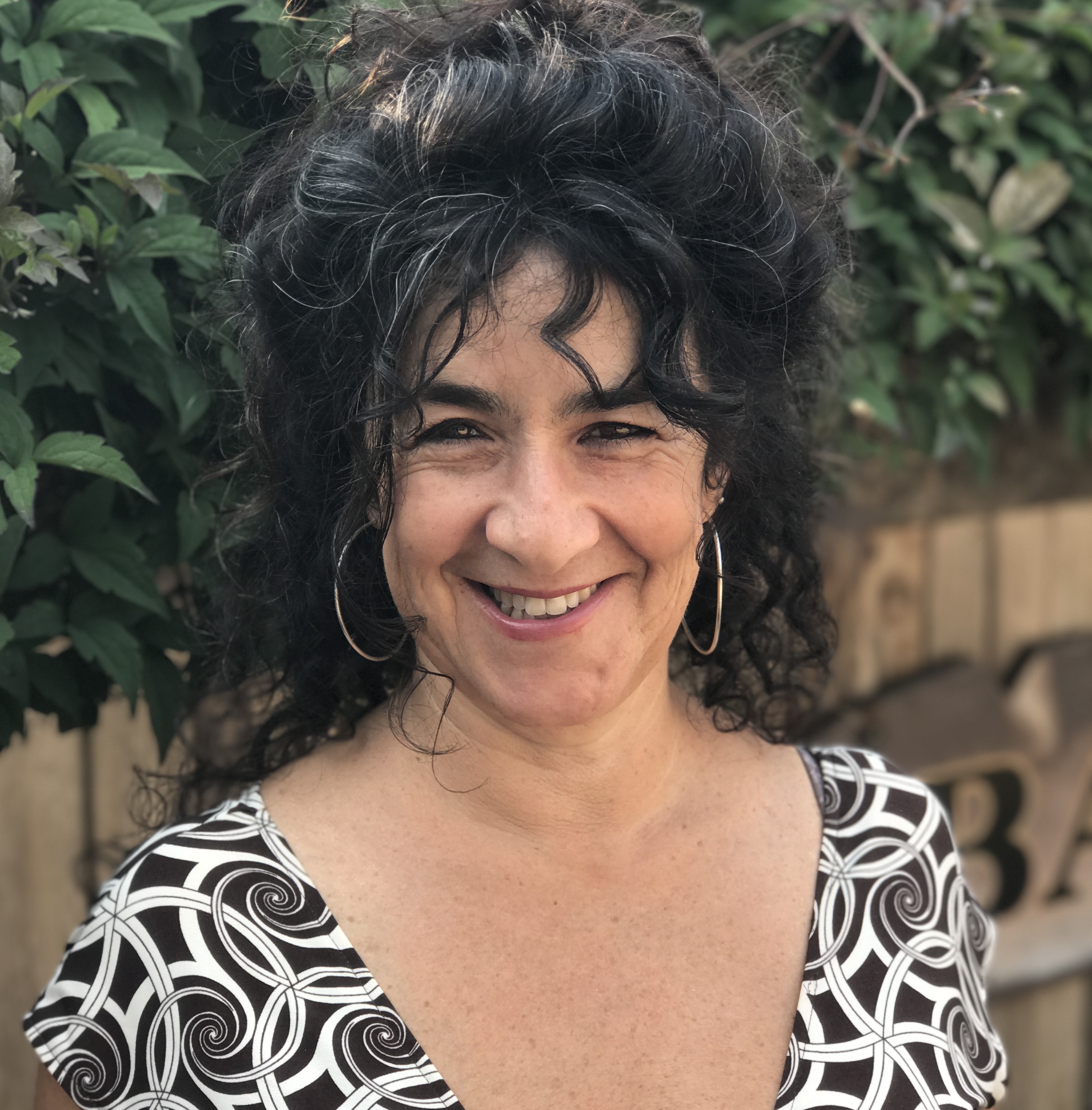 Laura Lavigne was born and raised in France and as such, knows a whole lot about Joie de Vivre.
In her years in the United States she has done many adventurous things including becoming a makeup artist to the stars and creating her own award winning French Bakery (without knowing how to bake)
As a happiness coach, she has been raising her clients' happiness quota since 2003, and has been leading international Essential Happiness Retreats since 2013. She is a TEDx speaker, tribe builder, joy sharer, teacher, and author and forever learner and sharer of living magically.
Director of The Center for Happiness as well as the creator of the international Happiness Sprinkling Project, Laura believes fully in the power of Joy and loves reminding people that life does not have to be hard - and that it can be deliciously sweet.

Laura has shared her work with the U.S. Navy, CEOs, parents, entrepreneurs, educators, retirees, artists, teenagers, medical staffs, and second graders.

When she is not traveling, Laura lives on a beautiful Pacific Northwest Island as well as in Mexico. You are invited to join her on one of her other HappyU courses - or go spend a few days with her at one of her life-changing Essential Happiness Retreats.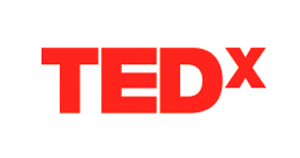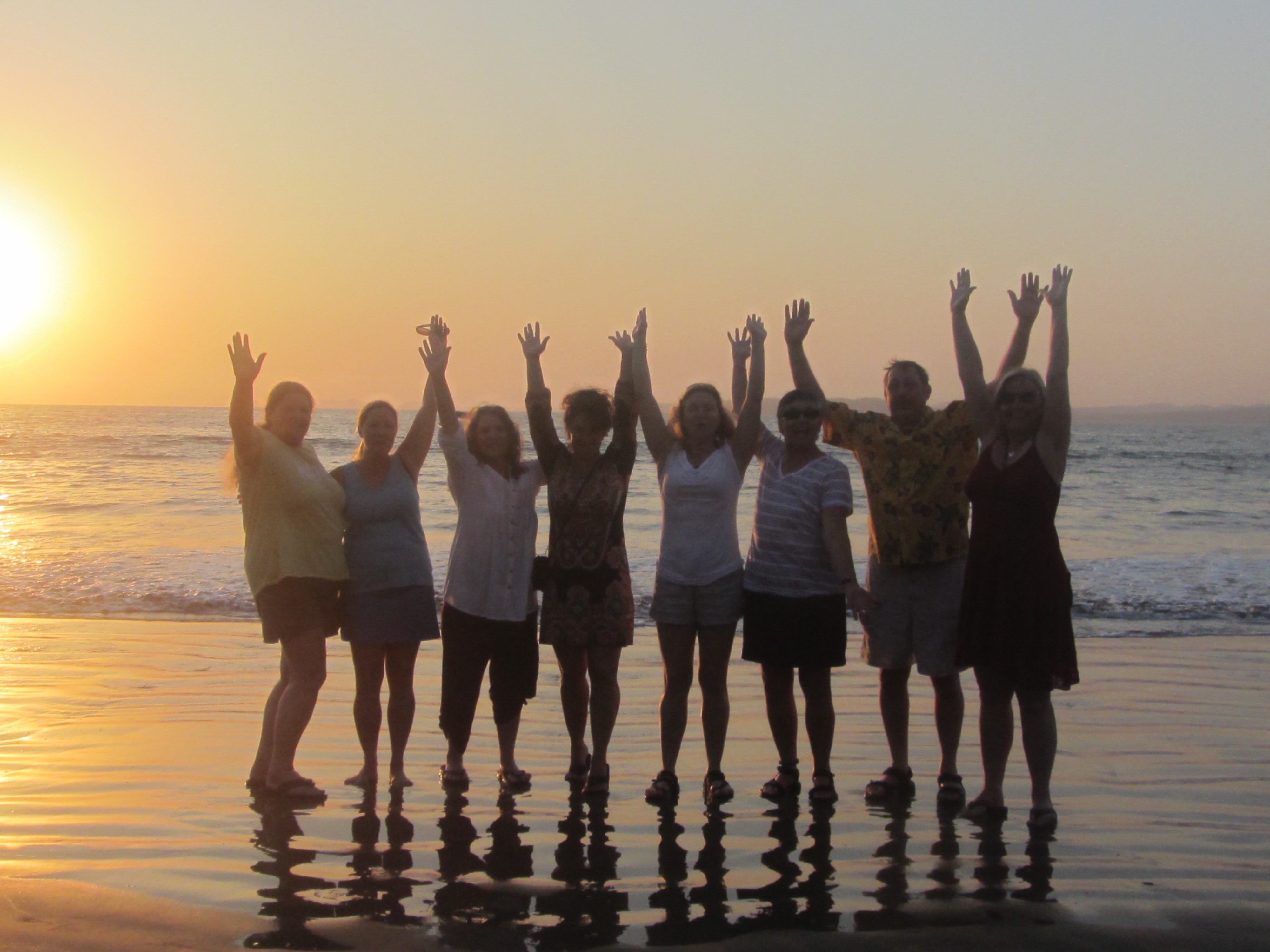 "Laura is a magic-making miracle. That is why when she tackles any subject, she goes to the essence, to the core. Her gentle yet clear guidance brings forth a loving openness to accept oneself and envision change; the tools and encouragement she shares are sure enablers for actualizing it."
- Happiness Coaching client

In this course, I am giving you every single little thing I have learned about leading Retreats with a minimum amount of stress and a maximum amount of joy. I am holding nothing back; you get it all. Now, can I guarantee that you are going to take my course and become an instantly wealthy and wildly happy Retreat leader? I cannot. This is not a get rich quick program. In fact, I cannot guarantee that you will ever lead your own Retreat, nor make any money at all this way. Why? Because while I can tell you everything I know and make it simple, easy, and even hold your hand while you do it, what you do with it is fully up to you. This is an invitation, a powerful step-by-step tool to for you to add your own brand of magic, focus and excitement, and turn them into something beautiful that is going to add much goodness to the world. It's important for me to say that, so I do. And I am excited for you.